The 3mm SWAROVSKI Crystal Bicone Bead is a popular and versatile size that works in a variety of beaded designs from jewelry to crafts. Use Crystal Aurum 2X in your designs for that added Swarovski sparkle.
Color: Crystal Aurum 2X
Shape: Bicone
Swarovski Number: 5328
Material: Austrian Crystal
Measurements: 3 mm
Hole size: 0.6mm, fits up to 22 gauge wire or thread (.025 inch)
Quantity: sold in packages of 48 pieces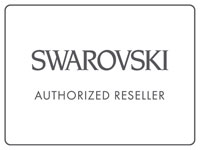 You might also like these...