Follow along with Leah as she shows you how to make this fun and easy bracelet with ever-popular Superduos and Swarovski crystals! Great for any skill level!
Instructor: Leah Wyckoff
Skill Level: Beginner Bead Weaving
Check us out on Social Media!
---
Want to learn how to Double it?
Check out Leah's new follow up video tutorial showing you exactly how to make this beautiful Criss Cross Crystal Bracelet DOUBLE WIDE!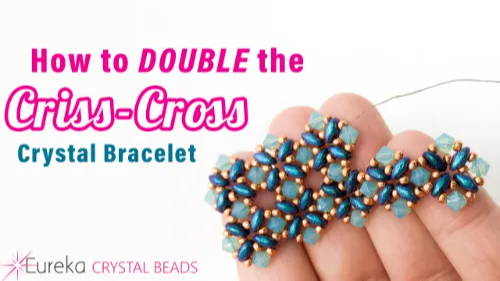 ---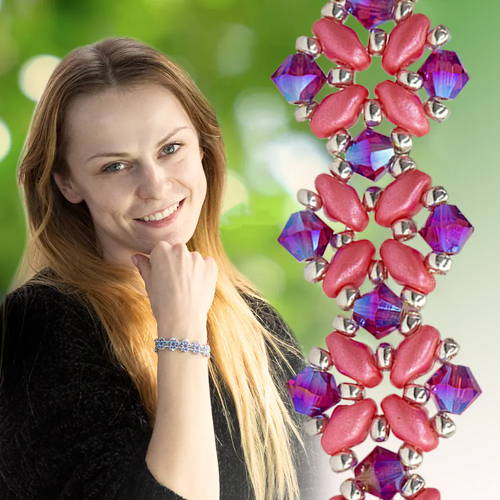 Two New Colorways Now Available!
Make this easy and fun bracelet using only three "ingredients" : SuperDuos, Bicones and size 11 seed beads! Make them for yourself, your friends, loved ones, neighbors etc.
To get you started, we've come up with two new colorways just in time for spring: the Blue Opal Colorway and the Coral Shimmer Colorway. Give them a try or get creative and invent your own!