The 3mm SWAROVSKI Crystal Bicone Bead is a popular and versatile size that works in a variety of beaded designs from jewelry to crafts. Use LIGHT SIAM in your designs for that added Swarovski sparkle.
Color: LIGHT SIAM
Shape: Bicone
Swarovski Number: 5328
Material: Austrian Crystal
Measurements: 3 mm
Hole size: 0.6mm, fits up to 22 gauge wire or thread (.025 inch)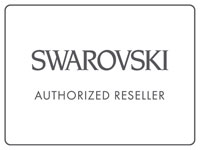 We guarantee:
Unique beads and stones, great selection and quality, lowest prices plus outstanding, award winning customer service.
"bead your heart out"- Eureka!