The 4mm XILION cut Bicone is the most popular bead made by Swarovski. Bicone in 4mm size comes in the greatest variety of colors and finishes and is the perfect crystal for necklaces, bracelets and other beaded jewelry and craft projects. Montana AB2X is fully coated with the iridescent Aurora Borealis effect which distorts the base color and makes the bead extra sparkly.
Color: Montana AB2X
Shape: Bicone
Swarovski Number: 5328
Material: Austrian Crystal
Measurements: 4 mm
Hole size: 0.8mm, fits up to 20 gauge wire or thread (.032 inch)
Quantity: sold in packages of 48 pieces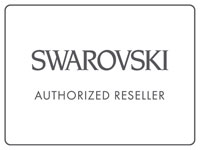 You might also like these...