DEMI™ ROUND 8/0: Made by using the most cutting edge technology while combining Eastern precision with Western aesthetics, the size 8 TOHO Demi™ Seed Bead with it's classic disc shape, allows for a denser look in all kind of stitches. The Demi™ 8/0 is a thinner version of the traditional 8/0 round Japanese seed bead with the same hole size and diameter.
Color: Amethyst Higher Metallic (color code #502)

Shape: Size 8 Demi™ Round Seed Bead

Material: Japanese glass

Measurements: 3 mm in diameter and 1.15 mm thick

Hole size: 1 mm, fits up to 18 gauge wire or thread (.040 inch)

Quantity: sold in 2.5" plastic tubes by 7.5 gram, approximately 590 beads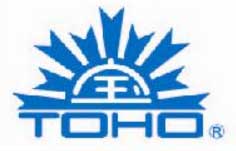 We guarantee:
Unique beads and stones, great selection and quality, lowest prices plus outstanding, award winning customer service.
"bead your heart out"-Eureka!