Posted by Nishka Bhagat on 31st Jan 2023
What happened with the Swarovski Brand
Known for their excellent quality beads and stones, the Swarovski brand made major changes to their distribution in 2020 by simply only allowing the sale of crystal components to brand owners who are approved by Swarovski and sign a Authorized Buyer Agreement which requires that the Swarovski brand name not be used for marketing finished products.
Due to changes in leadership at the company, control over the brand name was tightened and Eureka, like many other authorized resellers of Swarovski crystal components like bicones, rivolis and pearls, is no longer able to provide Swarovski branded items to beaders and designers in the general public.
No Swarovski, No Problem!
As passionate beaders and designers, our team at Eureka Crystal Beads jumped into action to find alternatives for Swarovski crystal that our customers could rely on the same way they had relied on Swarovski. We searched high and low and we are proud to be able to offer a comparable solution to every designer's need for the most excellent quality crystal with ELITE Eureka Crystal Components.
What is ELITE Eureka Crystal?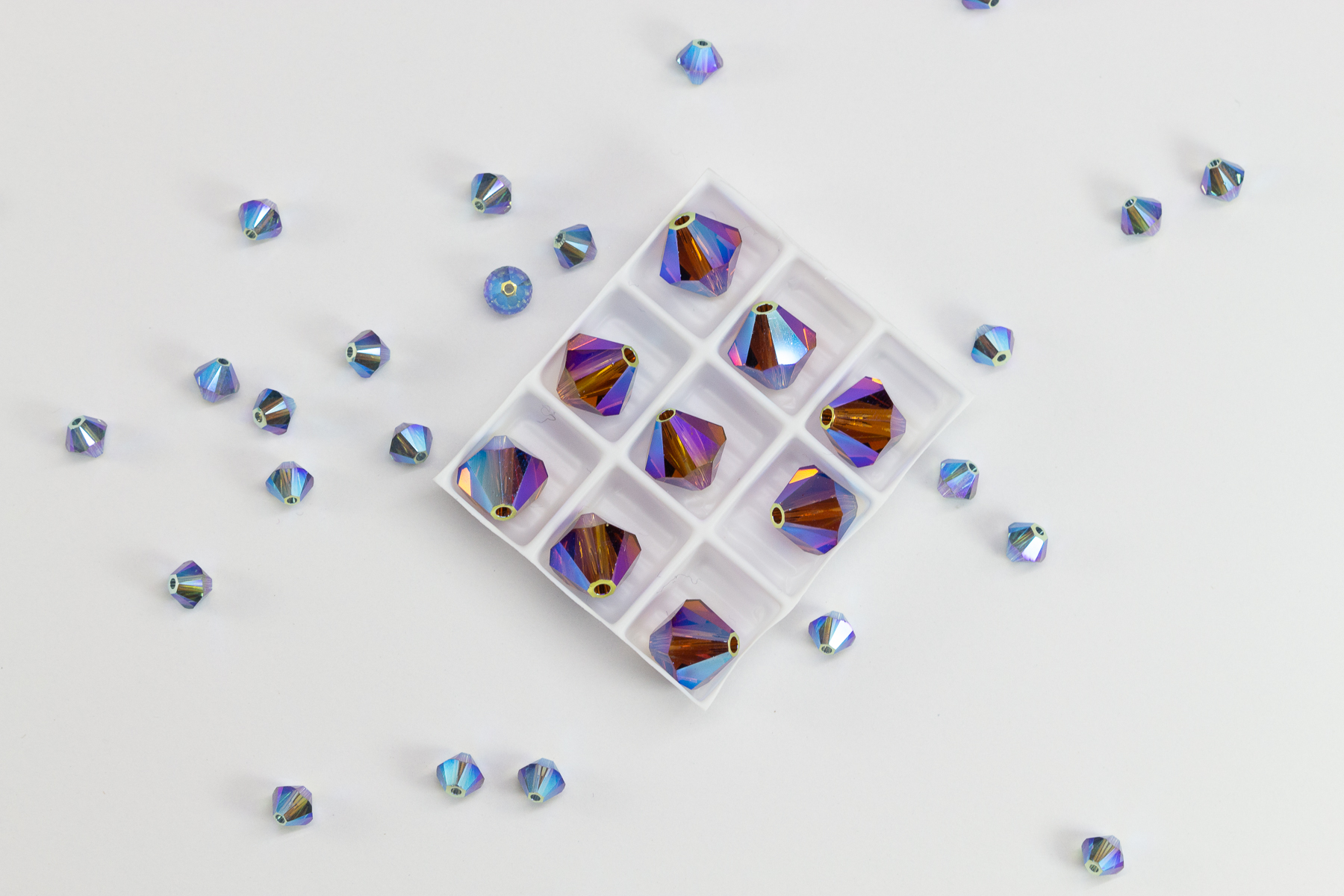 Originating in Austria, our exclusive premium line of ELITE Eureka Crystal Bicones, Rivolis, Briolettes, Pearls and more, are of the highest quality machine made crystal glass featuring fine precision cut facets, incredible color consistency from batch to batch and the most mesmerizing sparkle available. You will find ELITE not only comparable to Swarovski but in some cases superior, with beautiful finishes and a wide range of color options which we are constantly expanding.
With no limitations on the use of the brand name, ELITE Eureka Crystal Components are available to all including hobbyists, designers, resellers and kit makers. Take a look at our ever-expanding selection of ELITE crystals and fall in love!
Want to learn more about our ELITE Eureka Crystal Components? Check out this in depth blog post all about the benefits of ELITE crystals!