Posted by Nishka Bhagat on 7th Dec 2022
Beading and jewelry making are wonderful creative hobbies and like all artistic hobbies, jewelry making is a visual medium and it can be so difficult to shop online for the supplies you need! Well not to worry, here at Eureka we understand the challenges online shopping poses for matching colors, finding the best beads, charms, clasps and ear wires when you can't physically see or hold them yourself.
Bead shopping online can be overwhelming. We know this first-hand. We have over 5000 different Toho seed beads, and that's just ONE brand! Whether you're a new beader or seasoned professional, shopping for beads online can feel like an overwhelming chore so we're here to help! Below we have collected a few tips for how you can successfully shop online for beading and other jewelry making components without worry.
1. Buy a Beads Collection
To help cut through the problem of too many beading supply choices, we have put our best designers on the case to create stunning color matched collections of beads, stones, findings, crystals and other items that have a beautiful color palette. These collections are released on the first Thursday of the month and tend to sell out quickly. Some are limited edition and sometimes we revive older color palettes with fresh new products. Each collection is artfully packaged in the iconic pink bubble mailer and comes with a full product list, inspiration paragraph to set the mood and in inspirational image matching the color palette of the beads! Each collection release is different and can include items such as seed beads, Czech glass beads, Chinese crystal, natural stone and semi precious gemstone beads, pointed back crystals like chatons, rivolis, cushion cut stones and trillion cuts, crystal bicone beads and beautiful and unique findings. These collections are a top of the line, quality product made with beader's needs in mind. The contain high quality brand name products like Krakovski Crystal, ELITE Eureka Crystal, Toho and Miyuki brand seed beads from Japan, Preciosa crystals from the Czech Republic and TierraCast brand findings.
To see what you can expect from one of Eureka's Collections check out our Unboxing playlist on our YouTube channel: https://youtube.com/playlist?list=PLZF3Uaa_T8K5IPjMK10sS2YCECXnB2xkk
Not only are Eureka's Bead Collections a wonderful way to get a full complement of color matched beads, stones and findings which you can use to quickly and easily build up your bead stash, they also make amazing gifts! Each collection has companion projects that you can make using items from the collection or you can create your own beautiful projects and designs. It's really worth splurging on a collection if you don't have time to pick and choose your own bead colors and want a high-quality selection of a wide variety of beads, stones and findings.
Our collections are not a subscription so you can see what comes in each one before you decide if you want it!
2. Use our Collections Palettes to pick and choose your own beads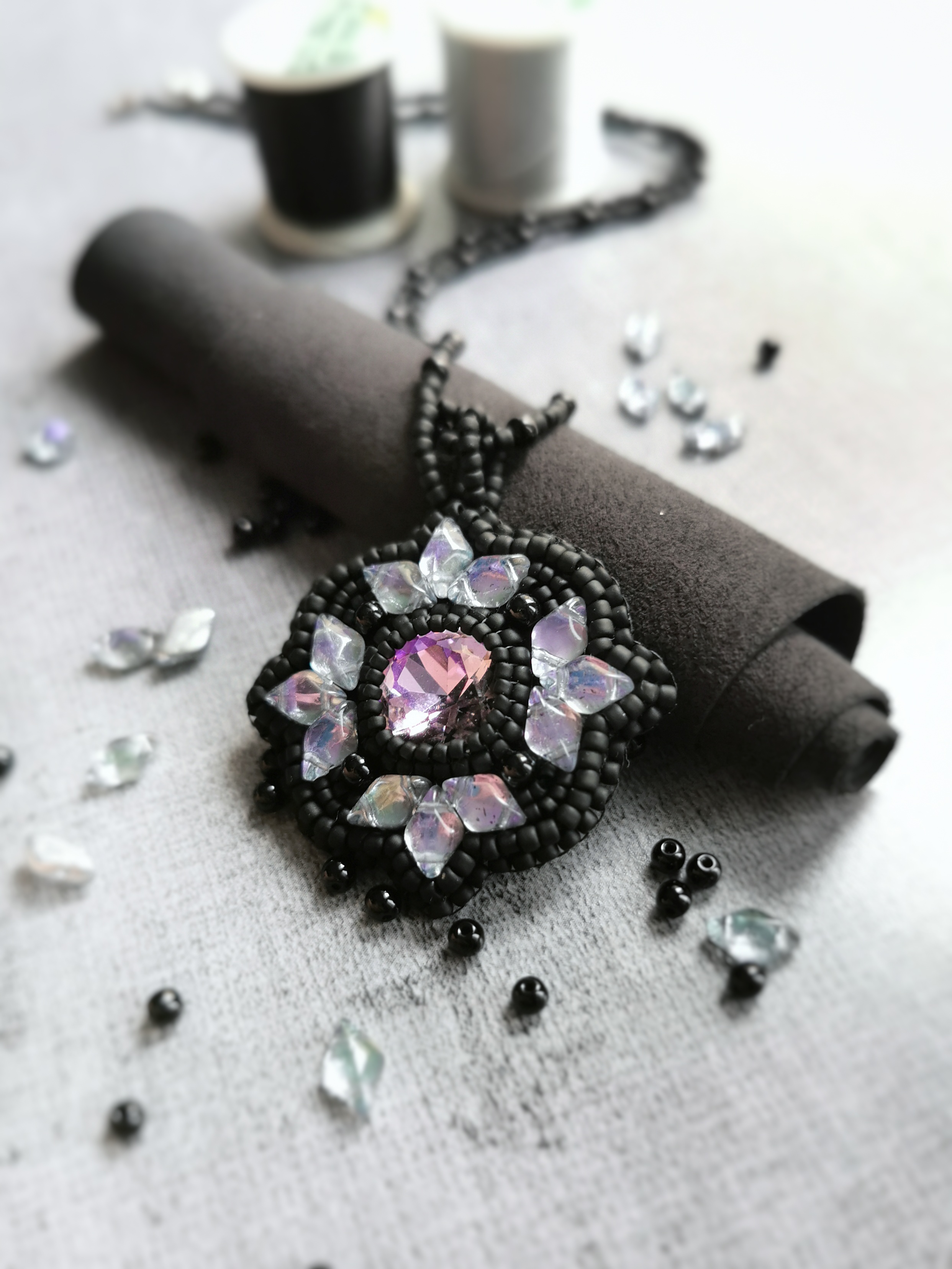 Not feeling all the items in one of our collections but you still love the color palette? No worries, we list all of the items that go into a particular collection, right alongside that collection! You can pick and choose only the beads you know you will love and use rather than buying the whole collection and still get the benefit of a carefully color curated selection! Browse our Collections Archive for ideas and inspiration from past collections! All the original items remain listed there so you can recreate any retired collection if the color palette speaks to you. We strive to make the collections as user friendly as possible so you have lots of ways to get inspired and start beading!
3. Get a pre selected 5 tube gift box set
If a Collection seems too daunting to start with, we have many other options for a beginning beader who is just dipping their toes into the wonderful world of beaded jewelry making. Our line of Seed Bead Gift Boxes include five tubes of Toho brand Japanese seed beads in an adorable white box with a little window. You can buy the single color boxes which contain different shapes and sizes of seed beads all in the same color so that you always have the perfect match or try one of the mixed boxes where we put together the best-selling items in our store. These Gift Boxes make wonderful stocking stuffers and are a fast and easy way to grab just the items you need without hunting all over the website to get a tube of each item. A lot smaller scale and more affordable than our big collections, these boxed sets also feature a pretty presentation and are extremely useful.
4. Stock up on practice beads with our BASICS line of seed beads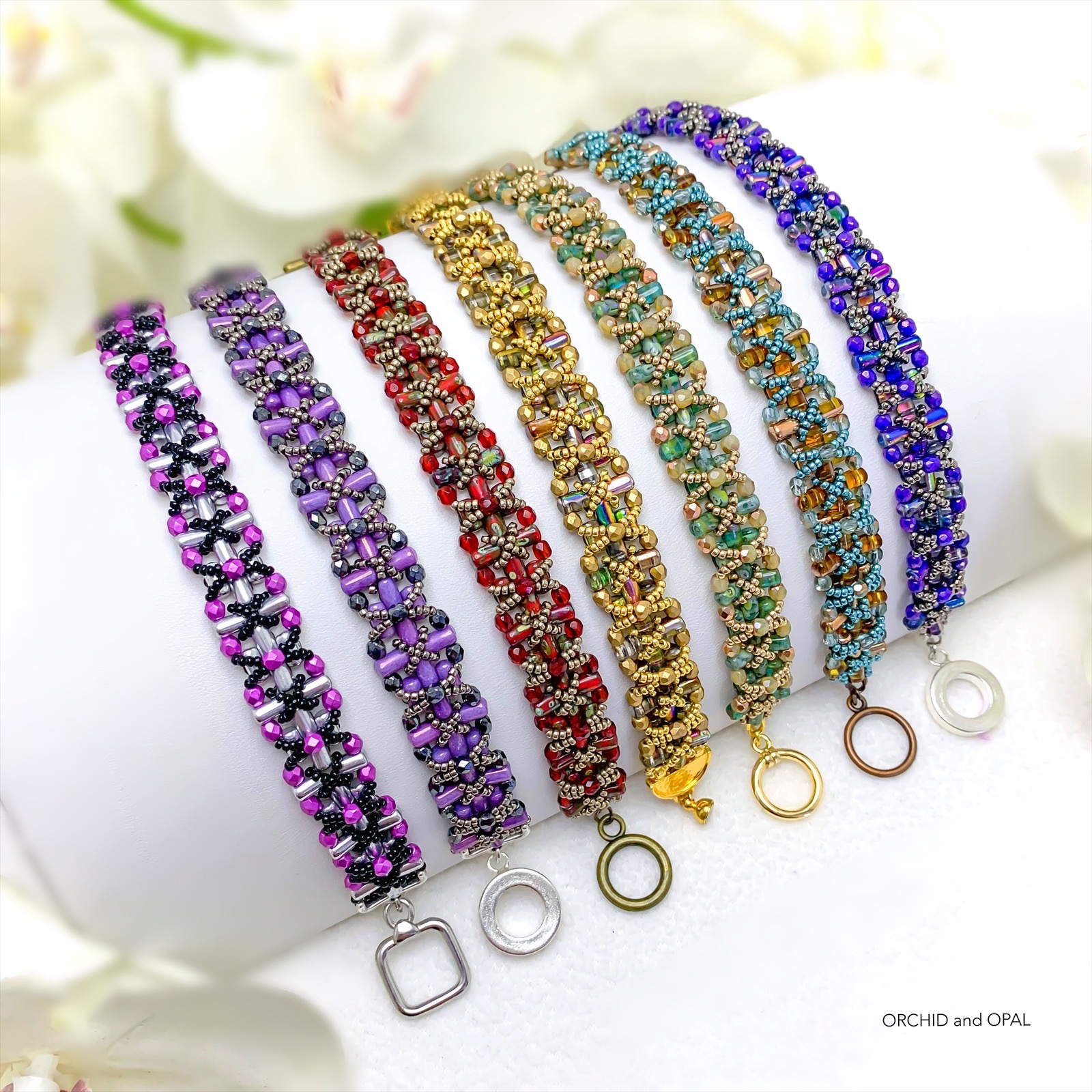 Our Eureka BASICS seed beads are just the thing for newbies who want to learn how to get the hang of beading without shelling out tons of money for their practice projects. These glass seed beads come in several attractive color palettes to choose from, each inspired by the zodiac! They come prepackaged in a lovely plastic snap case to keep your beads organized and secure. These are the most affordable seed bead palettes available and you get so many beads to play around with in 6 beautiful colors in each palette taking the guesswork out of finding complementary colors that will work beautifully together.
5. Shop our color mixes
We offer beautifully tailored color mixes in just about any type of bead or stone imaginable. From beautiful Krakovski Crystal Accent Mixes which combine a variety of crystal stone shapes, sizes and colors to create a stunning selection to our Preciosa bicone mixes and other limited edition seed bead mixes, all exclusive to Eureka, you can rest assured that only the best color matched items have been combined for you so you can stop worrying about getting the colors right and just start beading!
6. Grab multi packs of findings, thread and wire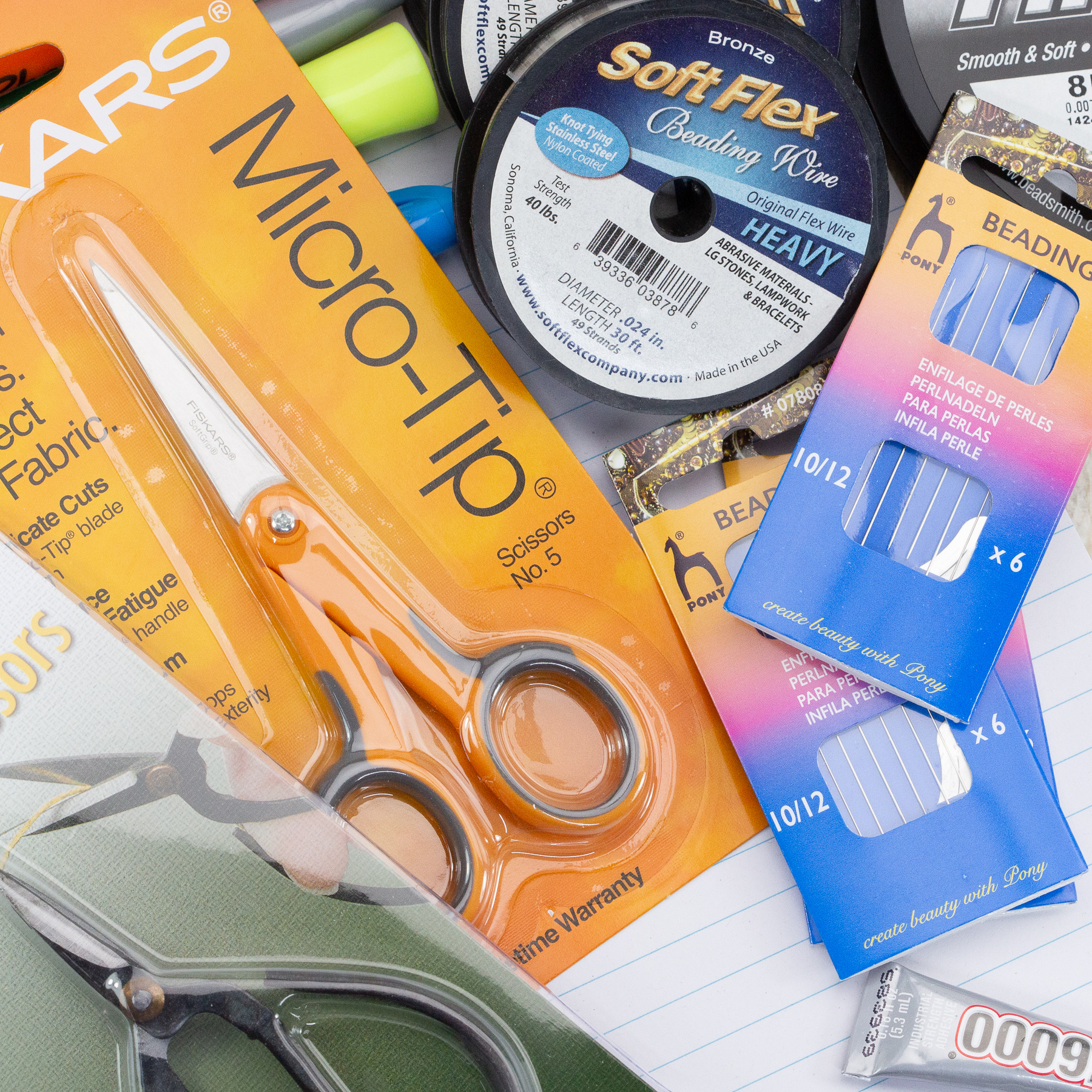 At Eureka we also offer color coordinated or multi finish packages of findings like crimp tubes, bead caps and more! We also offer multiple kinds of packaged thread or wire in various color combinations and multi packs. Getting a few of these is essential so that you always have the right color thread or wire on hand when beading!
We want to be your number one beads supplier so we hope that with these easy and useful tips, you'll be able to confidently shop for all your beading and jewelry needs online without worry! Stay tuned for more new and original Eureka Bead Collections coming in 2023 as well as lots of beautiful new products!
As always, if you have any questions or suggestions, we'd love to hear from you so please make sure to email us at service@eurekacrystalbeads.com